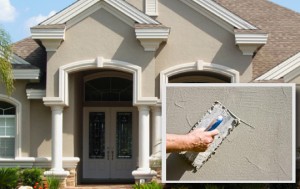 Welcome to Sunline Technical Fabrics. We are a manufacturer and distributor of high grade EIFS fiberglass mesh and stucco products. Our materials include alkali resistant fiberglass EIFS mesh,fiberglass lath, EIFS base coat, finish coat, weather barrier, one coat stucco, EPS foam boards and stucco bonding agent, and tinted primer. See our Products page for details. We accept orders from a pallet of material up to a full container load. Custom blending of stucco products is available as well as private labeling.
We are a fiberglass mesh distributor to all of the United States. We are a manufacturer and distributor of stucco products to all areas of the US. We have several locations throughout the country with very low freight rates and flat pallet rates through the carriers we partner with.
We understand that keeping costs down is the main concern of most customers. It is our mission to achieve this while still maintaining a standard of high quality in our materials. In this way we can help you best satisfy your own customers and remain profitable.
The Sunline Technical Fabrics combination of high quality, reliability and excellent customer service makes us the best choice in wholesale fiberglass mesh & stucco distributors. We welcome your requests for data sheets, price lists, and samples. Please contact us with any questions you may have about our products and how we may best serve you.
————————————————————————————————–
How To Order
Call: 877-568-5507
Email: info@sunlinemesh.com.